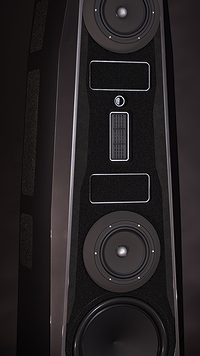 NEW: ULTIMATE FLAGSHIP SPEAKER - GRUENSCH GRAND REFERENCE
GRUENSCH GRAND REFERENCE is the ultimate reference speaker and our homage to the beauty and fascination of music.
Years of fundamental research and development form the basis for this technologically and sonically outstanding reference loudspeaker.

A unique, holistic technical concept was combined with an impressive, acoustically-ideal and elegant design to create a total work of art. Passion, deep musical understanding and decades of listening experience have made GRAND REFERENCE what they are today: Musical masterpieces of loudspeaker art.
GRUENSCH GRAND REFERENCE -
Experience music as pure emotion - holistic and lifelike without limitation.

< click here for further information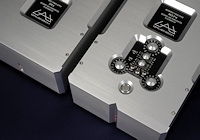 REFERENCE PHONO STAGE MCS II+ SE
The very highest upgrade level of our Reference Phonostage. The unique variable equalization curve allows you to experience music legends on 78 RPM discs and early LPs in previously unattainable, original sound quality...

< click here for further information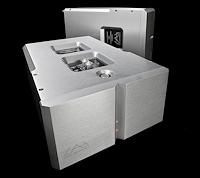 REFERENCE PHONO STAGE MCS II SE
Remarkable musicality, playful lightness and high resolution warmth - the GRUENSCH MCS II SE Reference Phonostage creates glimpses into music that have so far been hidden from you...

< click here for further information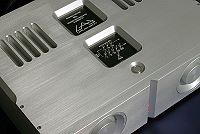 REFERENCE LINESTAGE MSL
The Reference Linestage GRUENSCH MSL is the central component at the heart of the playback chain and creates a profound musical experience that you would otherwise only expect from the original live performance.

< click here for further information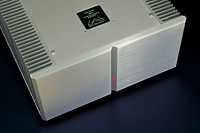 STEREO POWER AMPLIFIER CSE II second edition
The purist PURE-MOSFET technology combines all of the technical characteristics required for natural music reproduction into a unique audio concept.
The latest generation of our unique Stereo Amplifer. Experience power, richness in detail and pure emotion in perfect combination...
< click here for further information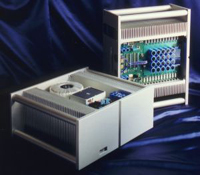 MONAURAL REFERENCE POWER AMPLIFIER MSE
* DISCONTINUED - SUCCESSOR MODEL UNDER DEVELOPMENT *
The Monaural Reference Poweramplifiers with a controlled 100 Hz-Powerfactor-Switch Mode Powersupply, unique audioconcept and a in every respect uncompromising construction...

< click here for further information